My erotic stories

On my relationship with my girlfriend Sophie: sex, love and tenderness
"A relationship is a mirror in which you discover you"
Jiddu Krishnamurti , Le sens du bonheur (2006)

Presentation of my relationship with my girlfriend Sophie
Before letting you enter our intimacy I wanted to give you a brief description of our meeting and our relationship that has been going on for 15 years.

Sophie and I met through the small ads. I had replied to an insert in the local newspaper (La Provence), one day in September 2002. It was a meeting without a start after a disappointment in love with Sophie after her boyfriend left her. She did not look for not a man to live together but simply a free relation where she could express her fantasies, her desires and her confidence to a considerate man sound in body and mind and where the sex had to hold an essential place. It suited me magnificently well. Thus, I called her without hesitation to arrange an appointment the same day.
The first time I saw her, she had opened the door of her little apartment in the Place Castellane in Marseille where she lived, receiving me completely naked... It was a first and foreshadowed what was Sophie, a damn naughty...! Indeed, very quickly into the swing, I was subjugated by her pretty smile and especially by her huge chest. A superb pair of tits that contrasted incredibly with her small size (5' 1"). Impossible to miss it. I had never seen this size in reality. I do not tell you; it was a sensational and emotional shock very pleasant and exciting! She was a little shy, me a little tense but, after put put quickly naked, relaxed thanks to the magic of caresses and FK...
Then we were so pleased that we met again very often, every two to three weeks until we fell in love...
We do have some common points not only about sex, but about life and the world around us.
Making love gives Sophie a lot of pleasure, her orgasms are extremely strong and bring her a lot of happiness. Happiness that I read in her eyes... It moves me every time and makes me happy.
In short, something has happened between us, we get along wonderfully and we have become loving accomplices.

Professionally speaking, we are both in the medical field, Sophie is employed in a hospital, me in the business of the pharmacy.


Here, then, is a brief description of our personalities drunk with desires and pleasures as well as some pics with Sophie and me.
Sophie

M
y girlfriend Sophie is a very pretty girl of 39 years old. She was born on November 2nd, 1979. She is the sign of scorpion (water sign) ascending scorpion (sexual sign explaining her finery and her very sexy look)(
see her natal chart
)*. She has Latin origins, especially Italian hence her temperament.
I met this pretty girl in September 2002 (she was 22 years old almost 23 and I had just celebrated my 41 years) thanks to the classifieds. We very quickly enjoyed ourselves so much that we saw each other every 15 days at the beginning. Almost a thunderbolt.
Sophie darling has a beautiful mane-chestnut haloed a beautiful face and very pretty light hazel eyes.
She is rather small, 5' 1" for 105.8 lb. Her peculiarity, and not least, are her superb natural boobs with wide areolas giving her an incredible sexy appearance requiring her to carry 34DD bras. The same for her beautiful ass beautifully highlighted by a camber of dream. Her big pussy is completely shaved contrary to the beginning of our meetings where I did not hesitate to go to discover her clitoris through a thick tuft of pubic hair... Her outer lips of vagina barely hide the two fleshy inner lips of vagina that I love to suck. The excitement of this little treasure allows to discover the paradoxically narrow entry of her vagina favoring incredible sensations during the back and forth in her pussy with my big cock. During these unique moments, I discover happiness in the misty look of my sweet darling...
Of assertive character, Sophie are very sweet but knows what she wants while having fun to load with the smile. She loves me in addition to my appearance and my beautiful eyes, my calm, my phlegm, my tongue-in-cheek humor, and my soft and very posed character.
With me, my darling smiles and laughs. It makes me proud and happy.
Sophie became a mature woman of 39 years old, mature, blooming and very beautiful, rather confident and thoughtful. A beautiful and happy woman due to my presence, despite the difficulties encountered in everyday life.
She loves chocolate, the sweets which tends to make her gain weight at the hips, little attentions (I make her crack with that), porn movies, standing and walking naked at home as soon as possible, converted to naturism since I made her discover my idyllic beaches. And especially she loves fucking, make love until exhaustion but whose moments will remain unique as she expresses after intense excitement, all her energy.
A real enjoyer born my sweet beauty i looooove...!
* (remember to click on the link to see the map): being fond of astrology, it is remarkable to note that the astral theme of Sophie is traced exactly on mine. All the more reason to assert that there is an essentially physical link based on sex (the scorpion here in this case)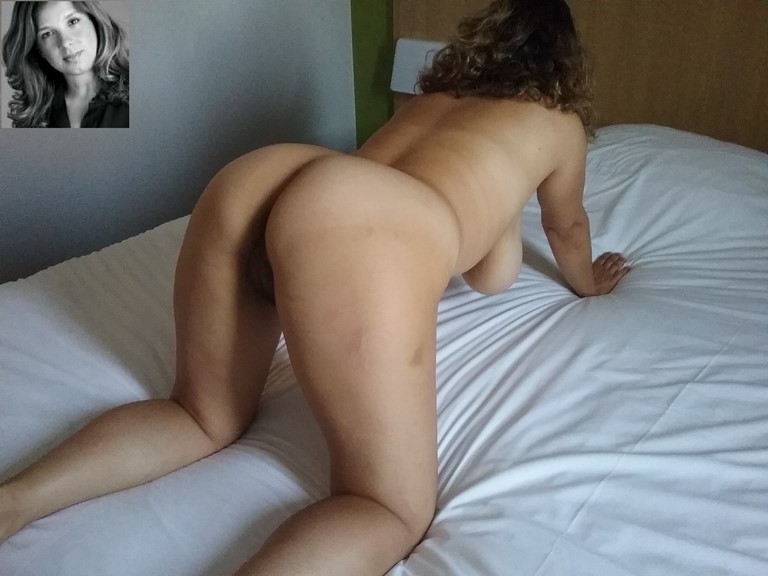 My pretty girlfriend Sophie doggy style. Imagine my beauty with her pretty filigree face...Opportunity to watch her big boobs dangling (here her right breast), her beautiful ass, her wonderful arch to see her big pussy...
I'm about to lick her pussy to make her have a loud orgasm
...
Photo taken at the hotel B

&

B La Valentine in Marseille on June 19th, 2017.
Me, Bruce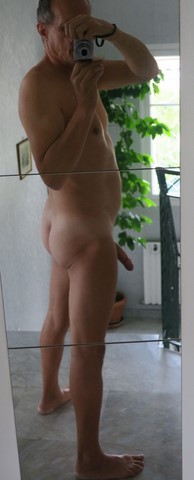 F

or my part, I am a handsome mature man of 56 years old. I was born in August 19th, 1961 and zodiacal sign of Lion (fire sign) with my ascendant in scorpion (water sign)(
see my natal chart
)*, as Sophie darling, explaining my sexual addiction with pretty girls, my passion for eroticism and more mysteriously, my particular relationship with Sophie at the same time as our reciprocal physical attraction...
I'm rather handsome boy, measuring 5' 9.7" for 158.7 lb, quite muscular and especially very well-hung... I have very short hair, a virile face with big grey eyes making me a man of nice appearance, seducer with a gentle and mysterious look...
Well-hung so, my sex is 6.7" in full erection. My very thick tail (1.77" in its greatest width, 1.5" width x 1.77" length for the glans-penis) and therefore rather heavy, is able to maintain more than 90° compared to my abs when I stand. It is so hard, stiff and thrilling. As a result, the penetration of girlfriend's tight pussy gives me unique and reciprocal sensations while I look into Sophie's foggy eyes and filled with ecstatic happiness... We enjoy then together, while for her it's the second time... Then, I must take some precautions to remove my huge turgid cock so as not to hurt her so much Sophie contracted her vagina enjoying. This allows me to extend my pleasure by staying in her a few more seconds by emptying my balls thanks to the last spasms of my orgasm... My balls rather big and bending are systematically shaved for better sensations during the oral sex and the caresses of big tits and the tongue of my darling who loves lollipops... Only a small, short tuft of pubic hair remains on my pubis.
Présentation of My erotic stories
After a taste with the presentations and photos of our two characters, you will access my pages full of my illustrated adventure erotico-amorous experiences with my girlfriend Sophie and full of my memories and fantasies in the smallest details with my pretty chick.
Sophie is for me more than just a girlfriend. What had to be at first an one-night stand was transformed into a close and serious relation! We fastened one to another in time.
There is a proof that one gets along wonderfully well and that one loves fully both physically and emotionally.
Yes, we fell in love in the course of our hand to hand by simply bringing our hearts to each meeting...!
Whenever we see each other, it is always with a real happiness shared with always a little more. It is also love, enrichment in addition to exchange...

So you will be able to download my stories as well as all their illustrations made with my own hands, according to my photos and my memories, in order to have them in maximum resolutions...

Enjoy reading and have fun... !!

Click on the image to access my erotic pages!